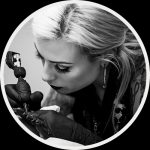 Sponsored Artist of the Month – Jenna Kerr
April 3, 2018

April 3, 2018

uk

https://www.killerinktattoo.co.uk/skin/frontend/killer/default/images/logo.svg

https://www.killerinktattoo.co.uk/
Known for her incredible ornamental tattoos, Jenna Kerr is one of the UK's top tattoo artists and has been gaining more and more followers each year with her body art.
Since she began tattooing back in 2009, Jenna has worked at Devil in the Detail tattoo studio, based in the heart of Stoke-on-Trent, UK.
Although adept at various styles, Jenna Kerr is best known for her stunning ornamental work, incorporating crystals, gemstones, flowers and filigrees.
Jenna's popularity grew to new heights last year with numerous art-focused social media pages featuring her work in their videos, gaining her many new fans in the process.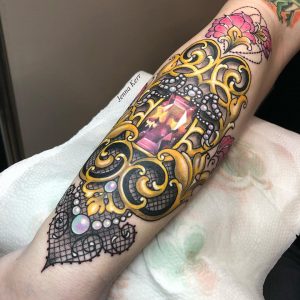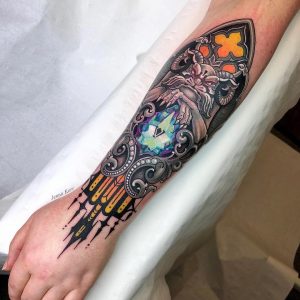 It would also appear that tattoo convention judges love her work too, with Jenna picking up many awards over the last year.
These include 'Best Collaboration' and 'Best Ornamental' with Ryan 'The Scientist' Smith at the 2017 Cezanne Tattoo Convention and '3rd Best of Show' at the 2017 London Tattoo Convention for a mammoth collaboration that she did with Ryan and Jay Freestyle.
Speaking of collaborations, Jenna Kerr was one of six artists to take part in the first edition of the Kaos Theory Project at NR Studios in London, which was filmed by Killer Ink Tattoo. Fellow sponsored artists Ryan and Jay also took part in the week-long event.
To create her stunning ornamental pieces, Jenna uses a variety of Killer Ink Tattoo supplies, including Inkjecta machines, World Famous Ink, Dermalize PRO, and Stencil Forte.
To see more of Jenna Kerr's incredible work, head over to her Facebook, Instagram and Twitter pages!