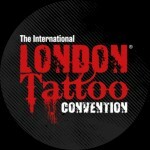 Killer Ink Tattoo at London Tattoo Convention 2017
November 14, 2017

November 14, 2017

uk

https://www.killerinktattoo.co.uk/skin/frontend/killer/default/images/logo.svg

https://www.killerinktattoo.co.uk/
The London Tattoo Convention came back with a bang this year and we were there to film our latest video!
It features incredible tattoo artists, the fiery ladies from Pyrohex and the Fuel Girls, and the launch of the eagerly-anticipated Spektra Xion!
You definitely don't want to miss this one!
The 2017 International London Tattoo Convention was another awesome affair that featured hundreds of the world's best tattoo artists working on some incredible works of art.
Our sponsored artist Debora Cherrys picked up '3rd Best of Friday and Saturday' for her neo-traditional tattoo, while Ryan 'The Scientist' Smith won '3rd Best of Show' for a collaboration piece with Jay Freestyle and Jenna Kerr.
Joining us at our stand this year were US tattooist Sarah Miller and Gaston Siciliano from FK Irons to help us showcase the brand new Spektra Xion to artists, giving them a run-down on its features and how it performs.
We'll see you again soon London!