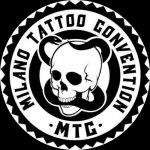 Milano Tattoo Convention 2019
January 24, 2019

January 24, 2019

uk

https://www.killerinktattoo.co.uk/skin/frontend/killer/default/images/logo.svg

https://www.killerinktattoo.co.uk/
Killer Ink will be attending the 2019 Milano Tattoo Convention between February 8th and 10th.
Milano is one of the most prestigious tattoo conventions in Europe and we can't wait to see you all there!
With over 100 artists attending and a host of exhibitions on show, the Milano Tattoo Convention is one of the highlights of our convention calendar and always makes for a great video!
If you didn't get a chance to go last year, make sure to check out the video we shot there below!