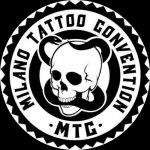 Killer Ink Tattoo at Milano Tattoo Convention 2018
March 13, 2018

March 13, 2018

uk

https://www.killerinktattoo.co.uk/skin/frontend/killer/default/images/logo.svg

https://www.killerinktattoo.co.uk/
Killer Ink was back in Milan for another edition of the spectacular Milano Tattoo Convention!
We flew over to Italy at the beginning of February for the 2018 Milano Tattoo Convention, taking place again this year at Fiera Milano City.
The event featured some of the world's best tattoo artists and jaw-dropping performers, so don't miss this one!
History repeated itself as our sponsored artists Ryan 'The Scientist' Smith and Jay Freestyle won 'Best of Show' for the second year running. Ryan and Jay tattooed an incredible leg sleeve that wowed both the public and the judges.
Killer Ink sponsored artist Debora Cherrys picked up 'Best of Friday' and '2nd Best of Saturday' for two colourful neo-traditional tattoos, while Sandra Daukshta's owl portrait claimed '2nd Best of Friday'.
That wasn't all for our sponsored artists as Spanish tattooer Fernando Bisceglia's work was named 'Best Colour'. Shout out to our good friend Benjamin Laukis too as he went home with '2nd Best of Show' for his stunning piece.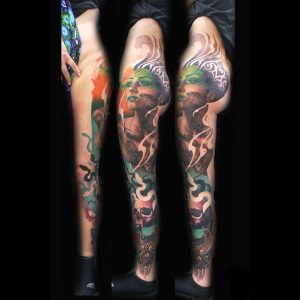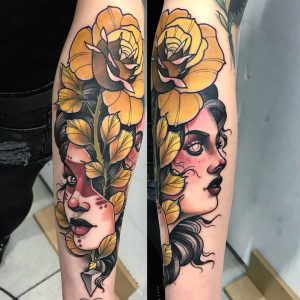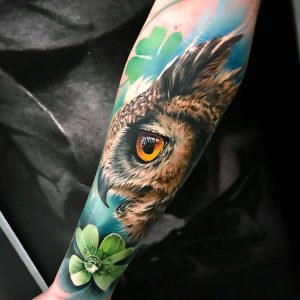 Away from the awards, there were a couple of killer Pennywise portraits from our artists Silvano Fiato and Adem Senturk (who did his in a collaboration with Russian tattooist Mira Paramonova).
Diego Lanzone also had a convention to remember, finding himself tattooing a black cat onto Lacuna Coil singer Cristina Scabbia.
Our good friends over at Stigma-Rotary® joined us alongside our stand to demonstrate their new Hyper V4, Stylist and Spear machines, with the help of new school artist Uncl Paul Knows.
Well, that's all for this year! Thanks again to everyone involved in the Milano Tattoo Convention and we can't wait to get back next year!
Grazie mille!