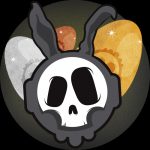 The Great Killer Ink Easter Egg Hunt
April 5, 2017

April 5, 2017

uk

https://www.killerinktattoo.co.uk/skin/frontend/killer/default/images/logo.svg

https://www.killerinktattoo.co.uk/
Easter is coming, so we're inviting you all to an egg hunt!
To get you in the Easter mood, we're going to be hiding three prize eggs throughout our website, so get ready for the hunt!
If you're lucky enough to find an Easter egg, simply enter your details and you'll be automatically entered into a competition to win one of three vouchers to spend with Killer Ink Tattoo.
We have vouchers worth £100 and £200 hidden inside bronze and silver eggs, while the hardest to find gold Easter egg will contain a £300 voucher!
If we're feeling particularly generous, we might even give out a few clues on our social media channels…
Our Easter competition will run from Sunday 9th April until midnight Sunday 17th April (Easter Sunday), with three lucky winners being announced on Tuesday 18th April.
Happy hunting!

Away from the fun and games, we need to let you know about some changes to our opening hours and delivery times during the Easter holidays.
We will be closed on Good Friday (14/4) and the Easter Weekend (15/4 & 16/4), but will reopen on Easter Monday (17/4) for regular office hours.
In terms of our Easter delivery times, any orders placed for standard delivery on Thursday 13th April will arrive on Tuesday 18th April.
Furthermore, orders placed between Friday 14th April and Monday 17th April cannot be despatched until Tuesday 18th April.
That's all on the information front, so if you're still unsure, just get in touch with us and we'll run through it with you!