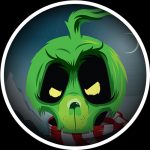 How the Grinch Stole Christmas
November 28, 2018

November 28, 2018

uk

https://www.killerinktattoo.co.uk/skin/frontend/killer/default/images/logo.svg

https://www.killerinktattoo.co.uk/
Christmas is fast approaching and Killer Ink has some festive treats up our sleeves!
But first, we're going to need your help tracking down a mean old Grinch…
How the Grinch Stole Christmas
Every artist down in Tattooville liked Christmas a lot...
But the Grinch, who lived just north of Tattooville, did not!
The Grinch hated Christmas! The whole Christmas season!
So he stole €3,000 worth of presents for this reason!
Now we are going to need your help to track down the presents and take them back from the Grinch!
You'll need to spread the word far and wide so that we have enough artists to take to Mount Crumpit, find the Grinch and recover the gifts.
We'll even let one lucky artist keep everything we find! That's over €3,000 worth of the best tattoo supplies around!
You can enter in one of two ways…
On Facebook:
LIKE and SHARE the Grinch competition post
COMMENT and TAG a fellow artist
LIKE the 'Killer Ink Tattoo' page
On Instagram:
LIKE the Grinch competition post
COMMENT and TAG a fellow artist
FOLLOW @killerinktattoo
For every comment in which you tag an artist, you will receive another entry into the competition. You can enter as many times as you like - the more entries you have, the better your chance of winning the Grinch's stolen presents!
The lucky winner will receive a HUGE bundle of tattoo products worth over €3,000! Prizes include a Stigma-Rotary® Spear and EGO Rotary Polygon tattoo machine, tubs of Hustle Butter Deluxe and C.B.D. Luxe, Brother PocketJet PJ-773 Printer, boxes and boxes of needles and cartridges, and much more!
Come and help us give the Grinch a Christmas he'll never forget...
The Perfect Gift for any Artist…
Christmas will soon be here, so give the gift that keeps on giving with Killer Ink Tattoo Gift Vouchers!
Perfect for all tattoo artists, our Gift Vouchers are available in £25, £50, £100 & £250.
Better than an out-of-date selection box...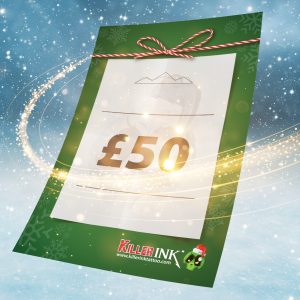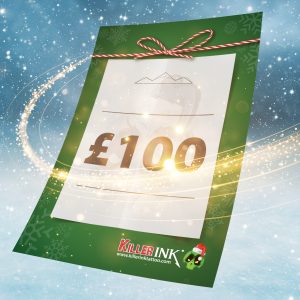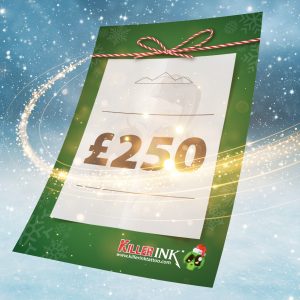 David Corden – Semper Tattoo
For our annual Christmas video, Killer Ink is heading up to Edinburgh to film our incredible sponsored artist David Corden at his Semper tattoo studio.
Edinburgh is a magical place all year round, but it raises its game every year for the festive holidays.
We can't wait for you to see this one!