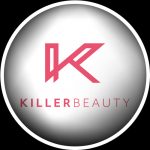 Follow Killer Beauty - Killer Ink's New PMU Brand
February 18, 2020

February 18, 2020

uk

https://www.killerinktattoo.co.uk/skin/frontend/killer/default/images/logo.svg

https://www.killerinktattoo.co.uk/
Introducing Killer Beauty, the younger, prettier sister of Killer Ink!
Killer Beauty will be home to everything relating to permanent make-up and micro-pigmentation, whether it's pigments, machines, microblades, you name it, they'll have it all!
There are big things to come for Killer Beauty, so make sure to click the links below and drop the pages a follow!
Facebook: www.facebook.com/KillerBeautyPMU
Instagram: www.instagram.com/killerbeautypmu
Twitter: www.twitter.com/KillerBeautyPMU