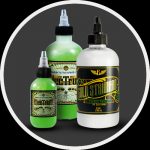 ELECTRUM Tattoo Stencil Primer
June 13, 2018

June 13, 2018

uk

https://www.killerinktattoo.co.uk/skin/frontend/killer/default/images/logo.svg

https://www.killerinktattoo.co.uk/
If you want to make sure that your tattoo stencils are long-lasting and skin-friendly, make sure to check out ELECTRUM's range of stencil primers.
Killer Ink stocks two versions of ELECTRUM, both of which are non-toxic, deodorant free and vegan-friendly.
Up first is the original ELECTRUM Premium Tattoo Stencil Primer, aka 'Green Gold'!
This stencil primer is gel-based and works with both standard carbon stencils and skin markers. Whichever method you choose for applying your stencil, you only need to rub a little ELECTRUM on the skin, let it dry and then get to work.
No more worrying about losing your artwork either, as any stencil you put on the body with ELECTRUM will be dark and long-lasting.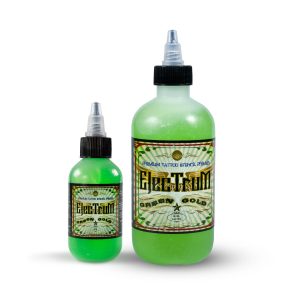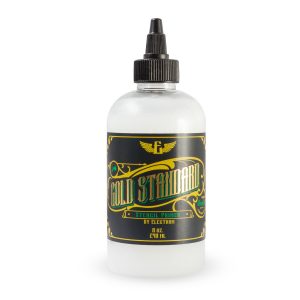 If you prefer to work with a lotion-based product, then make sure to check out the new ELECTRUM Gold Standard Tattoo Stencil Primer.
Gold Standard works in the exact same way as the original ELECTRUM stencil primer, except it's lotion-based rather than gel-based. It's as simple as that!
As with the original stencil primer, ELECTRUM Gold Standard works with all types of transfer paper and skin markers.
Gold Standard has a very tacky consistency when applied, meaning it will hold all types of paper to the skin and allow for darker and longer-lasting stencils.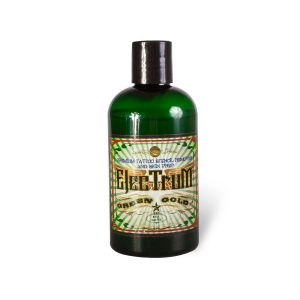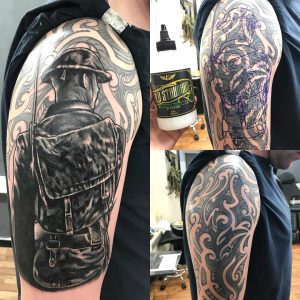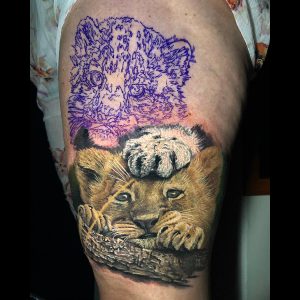 We also stock ELECTRUM Premium Tattoo Stencil Remover & Skin Prep, which does exactly what it says in the name!
This product contains Australian Tea Tree Oil, which is a powerful antiseptic that kills bacteria on contact without drying out the skin. For this reason, you can use it as a skin prep to remove surface oils and dirt prior to placing your stencil.
If you haven't placed your stencil correctly, you can also use this solution to remove the stencil without needing excessively harsh chemicals.
As with most tattoo supplies and equipment, the right version of ELECTRUM stencil primer for you simply comes down to your preference. If you're unsure on which to use, give them both a try!