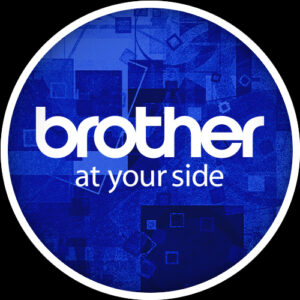 Brother PocketJet Printers and Scanners
Looking for a mobile printing or scanning solution for use in your studio or on the road at guest spots and conventions? Brother has you covered.
We stock a range of rugged and durable, yet compact, printers and scanners from Brother that are perfect for all your tattoo stencil needs, whether you're in the comfort of your studio or travelling about.
Check out our line up of Brother PocketJet printers and scanners below and find one that is right for you!
Brother PocketJet PJ-763MFI Printer
The latest addition to our thermal printer range is the Brother PocketJet PJ-763MFI, which comes with Bluetooth and USB connections that will conveniently link to your tablet, smartphone, PC, or laptop.
Its integrated iAP(MFi) Bluetooth profile means that this mobile printer can also be easily connected to Apple iOS devices. Furthermore, the Bluetooth protocol allows for a fast and secure connection, allowing you to print up to eight pages per minute - so all you need to do is simply connect and begin printing!
As with all Brother mobile printers on this list, the direct thermal printing technology offered by the PocketJet PJ-763MFI ensures reliable quality, whatever the conditions or environment. Brother's line-up of mobile thermal printers also recognise change of tones while printing, so you will be able to see areas that change tone/shade clearly during tattooing, instead of just the outlines.
Brother PocketJet PJ-773 Printer
The Brother PocketJet PJ-773 printer is similar to the PJ-763MFI above, but focuses on Wi-Fi connectivity, instead of Bluetooth.
Brother's PJ-773 mobile thermal printer simply connects to your devices via Wi-Fi and allows you to begin printing quickly and easily! Not only is Wi-Fi data transmission fast and secure, the availability of Wireless Direct support ensures that you can send your design directly to the printer without needing to be connected to a Wi-Fi router.
Brother PocketJet PJ-723 Printer
We also stock the Brother PocketJet PJ-723 mobile thermal printer, which offers the same great portable solution as the PJ-773, but without the Wi-Fi connectivity.
Rather than connecting via Wi-Fi, you can connect the PJ-723 printer to your laptop or computer using a USB connection.
No matter which Brother PocketJet printer you choose, all are portable and will fit neatly in a drawer or travel case, making them perfect for use in your tattoo studio or taking with you on the road to conventions and guest spots.
Brother DS-940DW DSmobile Scanner
The newest addition to our line-up of portable wireless document scanners is the Brother DS-940DW DSmobile, which has been engineered to be truly portable. The DS-940DW has a built-in battery that allows you to scan your documents and stencils without needing to plug the device into a power supply.
Thanks to the built-in battery, Wi-Fi and intuitive LCD panel, setting up the Brother DS-940DW scanner is effortless and allows for simple digitising of files, whether in a space-limited studio or on the road.
You can scan your documents and stencils straight to the cloud by using Brother's mobile app and easily share them with fellow artists or clients wherever you are.
The Brother DSmobile DS-940DW scanner has a unique 'U-path' roller system, which means that you don't need extra space behind the unit for the document to feed through. As the document goes into the scanner, it glides over the top and is returned back to you.
Brother DS-820W Wireless Document Scanner
We also stock the Brother DS-820W wireless document scanner, which will convert your hard copies to digital files quickly and easily.
This scanner can handle documents, photos, receipts, and business cards and you can wirelessly transfer your scans to your mobile device or computer or store them on an SD card. A brilliant solution for digitising your drawings and reference materials and keeping on top of your clients' information.
Both of these portable wireless document scanners are perfect partners to any Brother PocketJet printer.