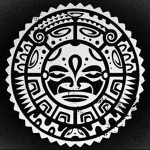 Tatau – Marks of Polynesia
August 25, 2016

August 25, 2016

uk

https://www.killerinktattoo.co.uk/skin/frontend/killer/default/images/logo.svg

https://www.killerinktattoo.co.uk/
If you find yourself in Los Angeles this year, you can head to the Japanese American National Museum to explore the beauty of Samoan tattoos, curated by master tattoo artist Takahiro "Ryudaibori" Kitamura.
However, if you'd rather just stay at home, you can read all about the work of traditional Samoan tattoo masters and more contemporary manifestations with this new book, Tatau – Marks of Polynesia.
Accompanying the exhibit, Tatau – Marks of Polynesia showcases the key role that Samoan tattoos play in the preservation and propagation of Samoan culture.
The book features 286 pages of full colour photos from the works of artists like Su'a Sulu'ape Alaiva'a Petelo, Su'a Sulu'ape Peter, Su'a Sulu'ape Paul Jr., Su'a Sulu'ape Aisea Toetu'u, Sulu'ape Steve Looney, Tuigamala Andy Tauafiafi, Mike Fatutoa, and Sulu'ape Si'i Liufau.
Tatau – Marks of Polynesia is available to buy now from Killer Ink.