Sponsored Artist of the Month – Mumia
November 1, 2017

November 1, 2017

uk

https://www.killerinktattoo.co.uk/skin/frontend/killer/default/images/logo.svg

https://www.killerinktattoo.co.uk/
Halloween may be over, but we're going to remain in the world of the dark arts with a look at black and grey surrealism tattooist Mumia.
Mumia was born in Portugal but has forged his career in Denmark, currently working at Zoi Tattoo in the capital city of Copenhagen.
Unlike numerous artists these days, Mumia didn't have a formal tattoo apprenticeship, stating that because the opportunity never came, he decided to be self-taught and learn the ropes through trial and error.
After three years of working in his home country of Portugal, Mumia was offered a guest spot at a studio in Esbjerg, Denmark, allowing him to work on improving his custom black and grey tattoos every day.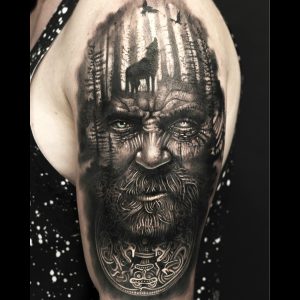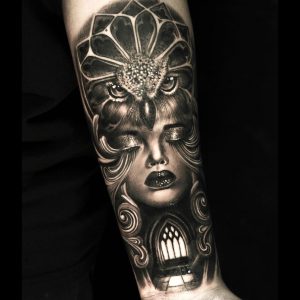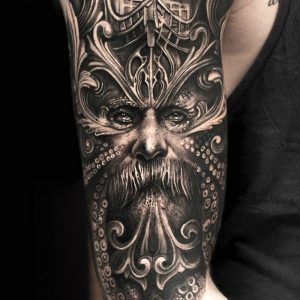 Fast forward another two years and he decided to settle down in Copenhagen, continuing to impress clients with his incredible dark surrealism style at Zoi Tattoo studio.
To create his eye-catching black and grey pieces, Mumia uses various supplies from Killer Ink Tattoo, including Silverback Ink, INK-EEZE and, most recently, the new Spektra Xion machine from FK Irons.
Check out more of Mumia's tattoos on his Facebook and Instagram pages.