Sponsored Artist of the Month – Remis Tattoo
January 2, 2019

January 2, 2019

uk

https://www.killerinktattoo.co.uk/skin/frontend/killer/default/images/logo.svg

https://www.killerinktattoo.co.uk/
A tattooist for over 15 years, Remigijus 'Remis' Cizauskas is one of the finest artists around and produces masterful black & grey and colour tattoos from his two studios in Lithuania and Ireland.
Originally from Lithuania, Remis is the owner of two self-titled tattoo studios – one in his home city of Kaunas, Lithuania and the other in Ireland's capital city of Dublin.
Having always enjoyed drawing and painting realistic portraits, Remis is now perhaps best known for tattoo realism, whether it be in colour or black and grey.
In fact, his black and grey realism is revered so much in the tattooing world that he released an instructional DVD on how to tattoo the perfect portrait. If you want to improve your black and grey portraits, make sure to check out the Remis Black & Grey Portrait Tattooing DVD.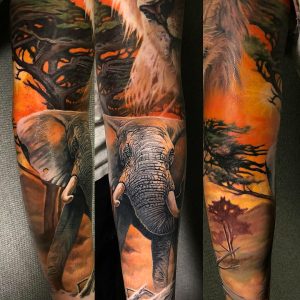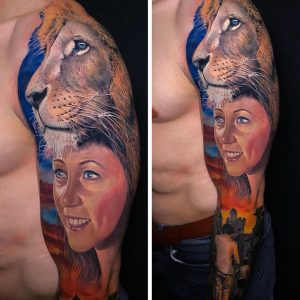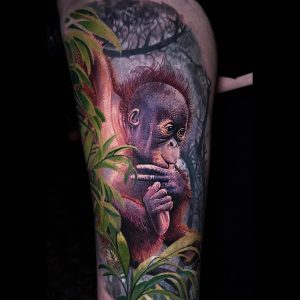 Don't think that it's only black and grey he specialises in, however, as Remis consistently produces colour work of such a high level that it almost seems to jump right off the skin!
If you love Remis' work but can't get to Kaunas or Dublin, he is known for tattooing at various conventions around the world, including the renowned London Tattoo Convention and next month's Mondial du Tatouage in Paris, France.
Remis uses various supplies from Killer Ink to create his incredible tattoos, including the Cheyenne HAWK Pen, Cheyenne HAWK Cartridges, Intenze Tattoo Ink, Dermalize PRO, INK-EEZE, Immortal Prime, and Stencil Stuff.
To see more of Remis' tattoos, head on over to his Facebook, Instagram and Twitter pages!