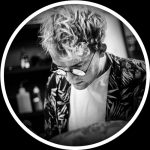 Sponsored Artist of the Month – Mads Thill
November 1, 2019

November 1, 2019

uk

https://www.killerinktattoo.co.uk/skin/frontend/killer/default/images/logo.svg

https://www.killerinktattoo.co.uk/
Mads Thill is an incredible Danish tattoo artist who consistently produces some of the biggest and best black and grey work around.
In early 2011, after having no luck with tattoo studios in the Danish cities of Aalborg and Copenhagen, Mads Thillemann Hansen, now known as Mads Thill, managed to bag himself an apprenticeship at Bad Boyz Tattoo in Frederikssund.
Over the years, Mads evolved his style from bright and colourful new school tattoos to large, intricate black and grey pieces – a style he is now perhaps best known for.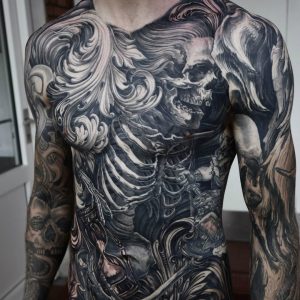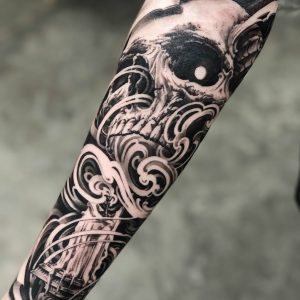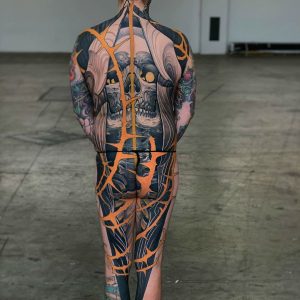 Towards the end of 2017, Mads moved to Ink Link Tattoo studio in Roskilde, Denmark, where you can find him tattooing his eye-catching work today.
It's not just in Denmark where Mads has been turning heads, as he's managed to pick up a variety of awards over the course of his tattooing career. Most recently, Mads scooped 'Best Back Piece/Coverage' at the 2019 London Tattoo Convention for a huge piece that spanned from the back of his client's neck to his lower legs.
Mads creates his incredible tattoos using various supplies from Killer Ink Tattoo, including Inkjecta machines.
Make sure to keep up to date with all of the latest body art from Mads Thill by following him on Facebook and Instagram!