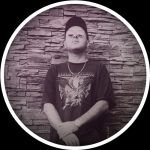 Sponsored Artist of the Month – Inal Bersekov
September 2, 2019

September 2, 2019

uk

https://www.killerinktattoo.co.uk/skin/frontend/killer/default/images/logo.svg

https://www.killerinktattoo.co.uk/
Belgian tattoo artist Inal Bersekov is a master of hyper-realistic black and grey tattoos and counts rap superstar Drake among his regular clients who can't get enough of his work.
Hailing from a small Belgian town just outside of capital city Brussels, Inal has been interested in art for as long as he can remember. He never considered a career in tattooing until around 2013, when a friend suggested he try his hand at it.
After his first tattoo, a portrait of Malcolm X on his friend, went viral on Facebook, Inal decided to kick on with this new career path, and hasn't looked back since.
Years of blood, sweat and ink passed, and Inal reached a level of tattooing that turned heads wherever he went, gaining millions of likes on social media and bringing him to the attention of celebrities across the globe.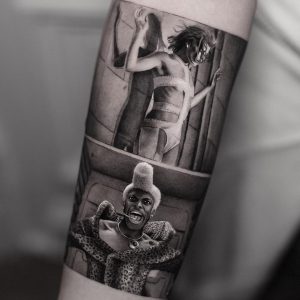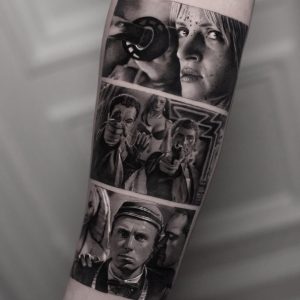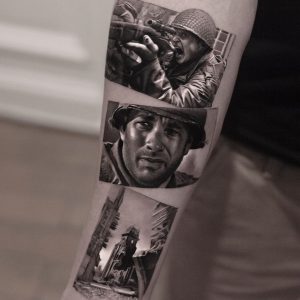 Perhaps his best-known client is Canadian artist Drake, with the One Dance, God's Plan and Hotline Bling rapper going under the needle with Inal multiple times. Inal's work on Drake includes a huge owl on his chest (a homage to the logos of his companies, October's Very Own and OVO Sound) and a portrait of actor Denzel Washington as seen in Spike Lee's 1990 film, Mo' Better Blues.
When he's not travelling, Inal can be found at his own shop, BRO Tattoo Studio, in Liège, where he continues to take his black and grey tattoos up to newer heights.
In order to create his photo-realistic black and grey work, Inal uses various supplies from Killer Ink Tattoo, including INK-EEZE aftercare products.
To keep up to date with all of his masterpieces, make sure to follow Inal Bersekov on his Instagram page now!