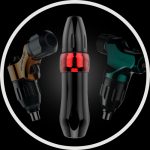 Spektra Rotary Tattoo Machines
July 11, 2018

July 11, 2018

uk

https://www.killerinktattoo.co.uk/skin/frontend/killer/default/images/logo.svg

https://www.killerinktattoo.co.uk/
FK Irons may be known for its coil tattoo machines, but its Spektra division produces some of the best rotaries around.
Backed by FK Irons' famed engineering team, Spektra first entered the world of tattooing back in 2012 with its game-changing Spektra Halo rotary machine.
The Halo was an instant success, with renowned tattoo artists around the globe praising the machine for its top performance and versatility.
The company was quick to build on its success with the introduction of the Spektra Direkt. The original Direkt was the first model to feature Spektra's new Hex Drive motor system, which helped extend the motor life and reduce vibration.
Not wanting to sit on its laurels, Spektra released two dedicated-cartridge rotaries simultaneously, the Edge and Edge X.
The Spektra Edge and Edge X are some of the most sophisticated and versatile dedicated-cartridge machines ever created.
Each tattoo machine utilised the Hex Drive motor system and featured Spektra's new MultiVise system, which allowed artists to use both conventional cartridge grips with a backstem and screw-on-style cartridge grips – a first in the industry.
Both the Edge and Edge X also eliminated the need for interchangeable stroke wheels by offering an adjustable stroke with variable options.
As the Halo was such a well-loved machine, Spektra decided to update it and bring it back with a bang, resulting in its do-all successor, the Spektra Halo 2 Crossover.
The Halo 2 Crossover is a rotary tattoo machine that handles it all, designed to push both cartridges and standard needles. It also features Spektra's MultiVise system.
There's no need for grommets or rubber bands as the Halo 2 Crossover comes with a needle clip-on and stabiliser system.
The Spektra Halo 2 Crossover offers both adjustable stroke and give. With three pre-set locking stroke wheels, you can adjust the stroke from 2.8mm to 4.0mm with ease, while the adjustable give has been optimised for a flawless response with both cartridges and needles.
As with its predecessor and the Halo 2 Crossover, the Spektra Direkt 2 Crossover was designed to push cartridges as well as standard needles.
The aforementioned MultiVise system features again on this machine, allowing you to use screw-on grips and those with a traditional backstem.
The Direkt 2 comes with stroke caps in three different sizes (2.8mm, 3.4mm and 4.0mm), so you can adjust the stroke length to your preference.
Powerful and consistent, the Spektra Direkt 2 is silent at high or low voltages and features a Hex Drive MotorBolt system that is compatible with Direkt and Edge X motors.
So, after producing some of the world's best rotaries, where do you go from there? Two words: Spektra Xion.
Developed and tested over a three-year period in cooperation with top tattoo artists, the Spektra Xion is a pen-style rotary machine that was eagerly anticipated from the moment it debuted, right up until its eventual release earlier this year.
The Xion is a cartridge-dedicated machine that is both lightweight and ergonomic, allowing for optimal manoeuvrability. It is the kind of machine that artists will be able to use over long sessions.
Powering the Spektra Xion is a specially-designed 6W MotorBolt that provides maximum torque throughout the tattooing session, ensuring optimal performance of your cartridges. The RCA connection of the Xion is also concealed within the MotorBolt for extra protection.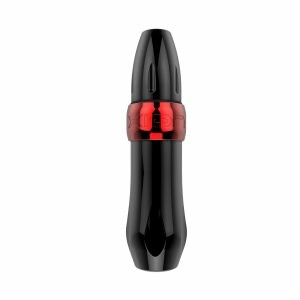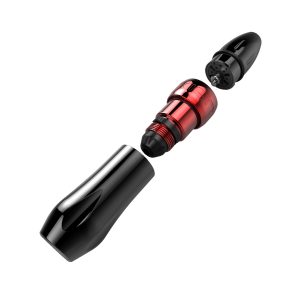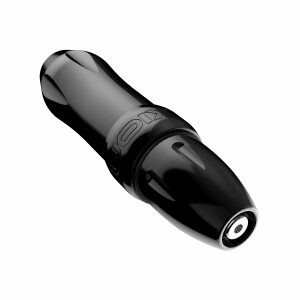 Artists can set the Xion up however they like it, thanks to its adjustable stroke length, needle depth and give.
Simply turn the dial to adjust the give up to 2mm, while you just need to turn the click grip to adjust needle depth. The stroke length can be adjusted with the included 3.2mm and 3.7mm stroke wheels.
The fact that the Spektra Xion is fully adjustable means that tattooists have complete control over it, therefore making it suitable for a wide range of styles. It really is easy to see why so many artists have fallen in love with the Xion.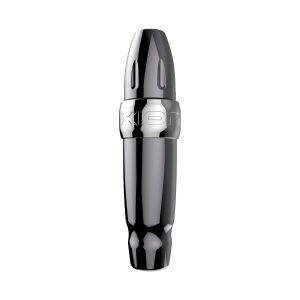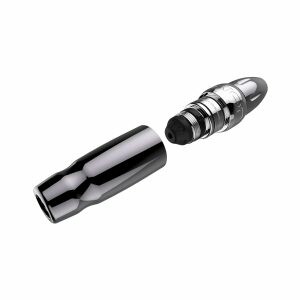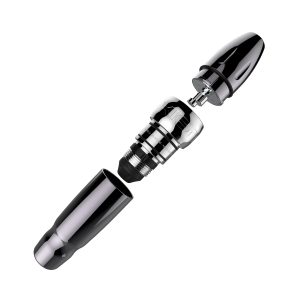 FK Irons' head honcho Gaston Siciliano also introduced a permanent make-up version of the Xion called the Spektra Xion S. which was developed and tested in cooperation with permanent make-up artists.
Compared to the Xion, the Spektra Xion S has a smaller grip and a shorter stroke length of either 1.8mm or 2.5mm. The short stroke length is optimal for smaller needles and higher speeds, which are commonly used for permanent make-up.
The smaller grip of the Xion S has a comfortable and ergonomic design and is more suited to the way permanent make-up artists are used to working.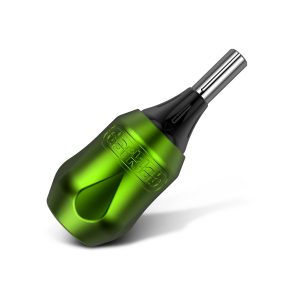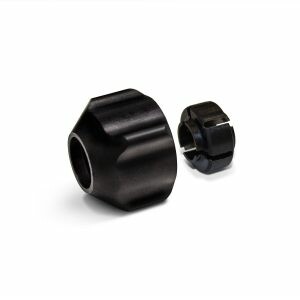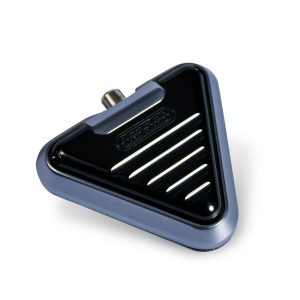 When using your Spektra rotary tattoo machines, make sure to take a look at the range of click grips and footswitches from another FK Irons division, DarkLab.
Killer Ink Tattoo stocks RPG Click Ergo grips from DarkLab in various colours. These grips utilise FK Irons' ratchet disk click system, which enables adjustment of needle depth while preventing involuntary turning.
The DarkLab range of footswitches are portable and lightweight, yet built to last. These foot pedals are ideal for using in your studio or taking with you to conventions and guest spots.
We can't wait to see what Gaston and Spektra come up with next!