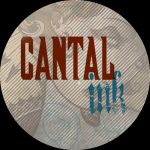 Sandra Daukshta & Christos Galiropoulos Interviews
August 15, 2017

August 15, 2017

uk

https://www.killerinktattoo.co.uk/skin/frontend/killer/default/images/logo.svg

https://www.killerinktattoo.co.uk/
In the midst of all the action at this year's Cantal Ink convention, we pulled aside our sponsored artists Sandra Daukshta and Christos Galiropoulos for a couple of quick interviews.
We spoke about tattoos, inspirations and future plans when we interviewed Sandra and Christos.
Check out the two videos below!
Sandra Daukshta
Colour realism artist Sandra Daukshta was a guest judge at this year's Cantal Ink convention. We had to ask her about a certain full back piece that went big online!
Christos Galiropoulos
He started tattooing after he left the army, now Christos Galiropoulos is a renowned artist who runs his own studio in Greece. Check out his Lemmy tattoo from the convention!