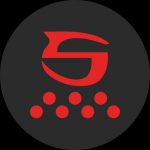 New Stigma-Rotary® Cartridges, Machines & Grips
March 13, 2017

March 13, 2017

uk

https://www.killerinktattoo.co.uk/skin/frontend/killer/default/images/logo.svg

https://www.killerinktattoo.co.uk/
It's safe to say that Stigma-Rotary® has had a busy few months, releasing a new range of tattoo machines, a new cartridge system and grips. We thought we'd take a look at what new products Stigma® has brought out since the end of 2016.
Stigma-Rotary® started proceedings with the release of its new Advanced Cartridge System, which were designed with safety in mind.
Stigma®'s new needle cartridges feature an external sealing cap to prevent any leak through to the grip and machine. In addition, when connected to a Stigma® grip, this forms a dual seal, meaning that the cartridge seals completely with the grip at the connecting spot.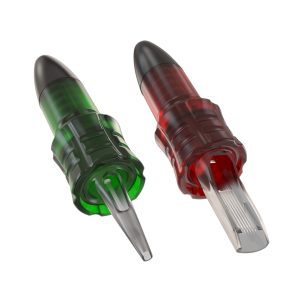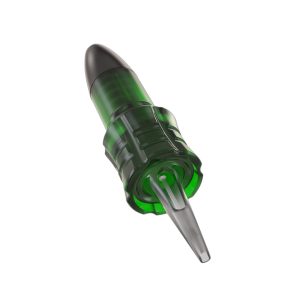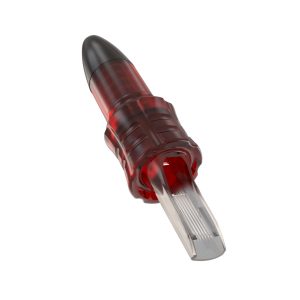 Thanks to their ergonomic shape and textured design, the new Stigma® cartridges allow the artist to comfortably grip them for the ultimate control. During the tattooing process, the cartridges feel like an extension of the grip, which makes for a more comfortable experience.
The cartridges work with existing Stigma-Rotary® hybrid machines, so you can push them with the Beast V2, Prodigy V2, Jet and Jet Power.
After releasing its new cartridge system, Stigma® unveiled three new rotary tattoo machines: the Neuro, Soldier and Ray, all of which are dedicated cartridge machines.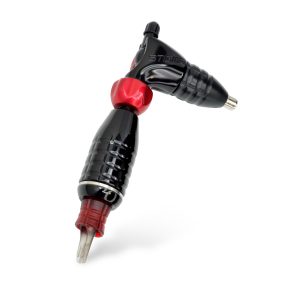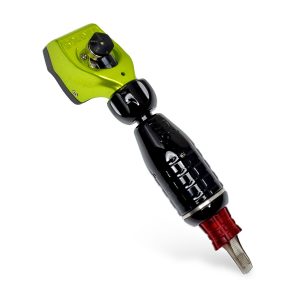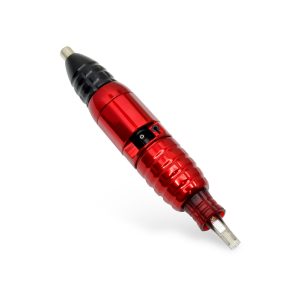 The highly-adjustable Stigma-Rotary® Neuro is suitable for artists who want to be able to set the give and stroke length to their own specification. The stroke length can easily be changed via a screw inside the machine, allowing artists to adjust stroke from 2.6mm to 4mm with no interchangeable parts.
The Stigma® Neuro can be used with a 4.5W, 5W Brushless, 6W or 10W MotorPlug.
If you're a tattoo artist that prefers to use Brushless motors, then the Stigma-Rotary® Soldier is ideal. The Soldier comes with a 5W Brushless Maxon motor that starts at 7V and can go up to 14V.
One of the coolest features of the new Stigma® Soldier is the unique magnetic stroke excenter. This can easily be pulled out and reconnected on a different angle without using any tools to achieve your desired stroke length in a matter of seconds. It will literally snap into place due to it being magnetic!
Fans of pen-style tattoo machines will be interested in the new Stigma-Rotary® Ray machine, with its marker pen-esque shape. We recommend you use a 6W MotorPlug with it for best results.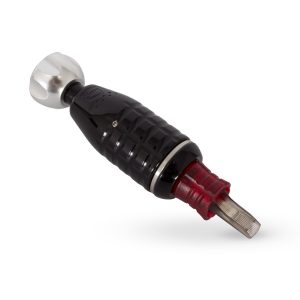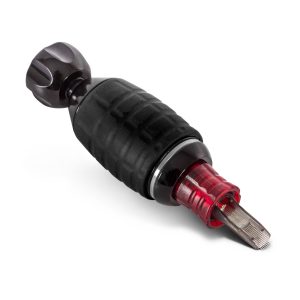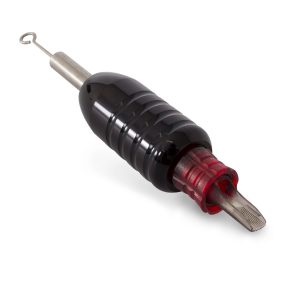 If you want to use the new Stigma-Rotary® cartridges but own a non-Stigma® cartridge machine, you can order a Universal Click Grip to solve the problem. Stigma®'s Universal Click Grip will connect to all conventional machines with a standard backstem connection vice.
There is also a Screw-On Vice Click Grip version available, which enables artists to use the new Stigma® cartridges with non-Stigma® machines that feature a screw-on connection, like the Cheyenne HAWK and Spektra models.