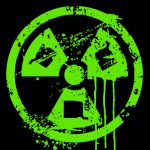 NeoTat
April 12, 2018

April 12, 2018

uk

https://www.killerinktattoo.co.uk/skin/frontend/killer/default/images/logo.svg

https://www.killerinktattoo.co.uk/
Founded across the pond in the United States, NeoTat has been producing high-quality rotary tattoo machines for 14 years.
NeoTat was founded by American Ray Webb, a man with an extensive background in electrical and mechanical engineering. Ray began building tattoo machine parts in the early '90s for a tattoo supply company and would use the experience in his own machines.
Back in 2004, Ray made his first tattoo machine of his own original design, utilising an entirely new mechanism. And so, NeoTat was born.
"I had always, since I was a kid, hoped to develop and sell my own product," said Ray, speaking about his first machine. "Over the years, I have made many products and designs for other companies and now I had my own."
It was a rocky start for Ray and NeoTat as the tattoo industry wasn't quite ready for a linear tattoo machine of a rotary design.
With a lot of graft and persistence, Ray managed to break through the barriers in 2009 with endorsements from popular artists like Joshua Carlton, who called him a "world class machine builder".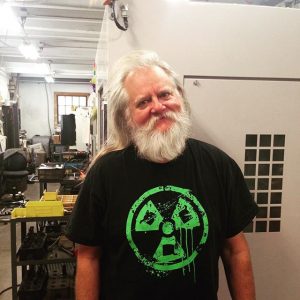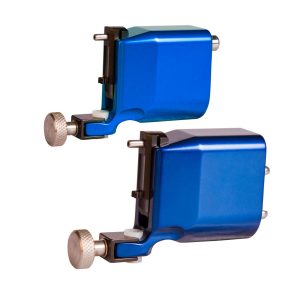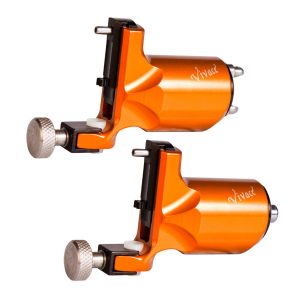 Each and every rotary tattoo machine built by NeoTat is proudly manufactured in the USA from the best materials and components around. All NeoTat machines are hand-fitted and assembled before going through a rigorous testing process.
We stock various rotaries from NeoTat at Killer Ink Tattoo, including the Original, Vivace and the latest Stregato machines.
The NeoTat Original is a consistent, smooth-running rotary tattoo machine that is offered in four colours. It is available with an RCA or Clip Cord connection and three stroke lengths: short (1.8mm), standard (2.5mm) and long (3.5mm).
NeoTat's Original machines feature a lightweight, ergonomic design that is easy to disassemble and clean.
Following on from the Original is the NeoTat Vivace tattoo machine, a lighter rotary that features a removable, interchangeable motor cartridge. This allows for quick and easy adjustments to the machine's stroke length.
As with the Original, the Vivace has three stroke lengths: short (2.5mm), medium (3.5mm) and long (4.2mm).
The design is ergonomic and offers a low level of vibration, which helps to cut down on the fatigue associated with long tattoo sessions.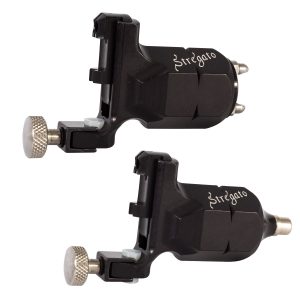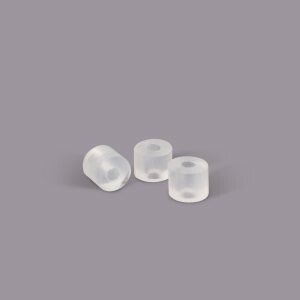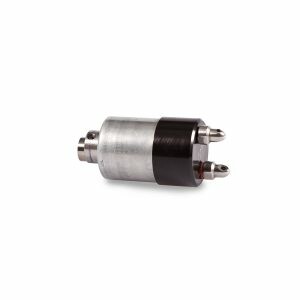 The latest rotary from NeoTat is the Stregato, a dedicated cartridge machine that is smooth-running and has enough power to push even the largest cartridges.
The NeoTat Stregato tattoo machine features the company's unique EyeLoc locking bar loop system. This allows the artist a choice of soft or hard disposable drive bar cushions, giving you the choice between a softer or harder hit.
As with all NeoTat machines, the Stregato has an ergonomically-shaped body that fits comfortably in your hand and is easy to grip throughout your tattooing session.
The Stregato is also fitted with NeoTat's Magic Motor – the same used in its Vivace tattoo machines. The Magic Motor provides an even smoother movement of the Stregato's drive bar.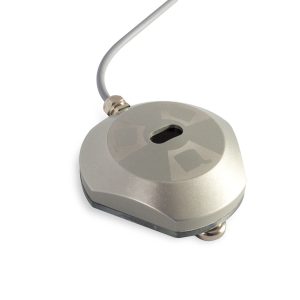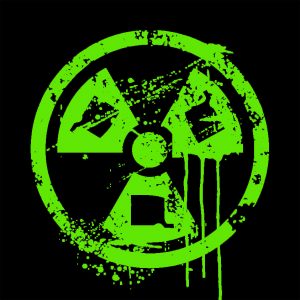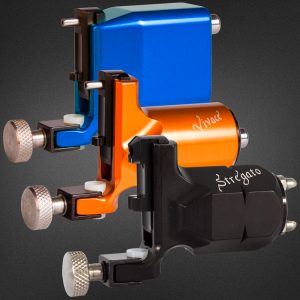 Although best known for its rotaries, NeoTat has developed a cool new power switch called the MagicRay.
The NeoTat MagicRay Power Switch lets you turn your tattoo machines on and off in a unique way: instead of pressing down on it with your foot, the MagicRay is operated by a flick of your hand.
No, you're not suddenly the next Harry Potter; an infrared sensor in the MagicRay will detect your hand movement.
Waving your hand over the top of the switch will turn the power on, while a second wave will turn it off again.
It's also very hygienic: it can be barrier wrapped to keep it clean and it will still work as long as you wrap it tightly over the infrared sensor.
It is clear to see why tattoo artists love NeoTat machines – Ray puts his heart and soul into each one.
"We want every machine to be at peak performance and ready to work before it leaves the shop. It is our pride, our name going out in those boxes."
You can definitely have pride in your NeoTat machines, Ray.