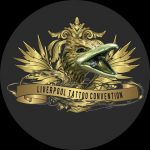 Monami Frost, Chris 51 & Anrijs Straume Interviews
At the 2017 Liverpool Tattoo Convention, we were lucky enough to get interviews with popular tattoo artists Chris 51 and Anrijs Straume, as well as tattooed model and Vegan ambassador Monami Frost.
Tattoos, lifestyle and cartoons are on the table when we interviewed Monami Frost, Chris 51 and Anrijs Straume.
Check out the videos below!
Monami Frost
With over one million followers on Instagram and a massive subscriber count on YouTube, Monami Frost is certainly a huge star. We spoke with her about her tattoos, modelling and Straight Edge lifestyle.
Chris 51
Flying over from Springfield, Oregon was Chris 51, former star of Epic Ink and a lover of all things cartoon. Check out his Simpsons-themed tattoo from the convention!
Anrijs Straume
Dark trash realism creator Anrijs Straume was at his hometown convention working on some killer pieces and gave us his thoughts on vegan tattoo products.