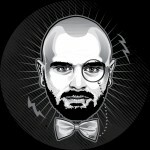 An Interview With Mark 'The Shark' Wosgerau
November 13, 2015

November 13, 2015

uk

https://www.killerinktattoo.co.uk/skin/frontend/killer/default/images/logo.svg

https://www.killerinktattoo.co.uk/
Mark 'The Shark' Wosgerau owns and works at Sinners Ink in Aarhus, Denmark. At the age of 25, he is considered one of the best tattooists in Denmark because of his realistic colour and black & grey portraits. Killer Ink are proud to sponsor Mark and Sinners Ink.
In Summer 2010, Mark founded Sinners Ink in Aarhus, Denmark. Since then, Sinners Ink has undergone a major renovation and has moved to a larger premises, making Sinners Ink stand out as one of the finest tattoo studios in Denmark. From there, he has continually developed his skills and works alongside six other tattoo artists (Magnus Aagard, Nichlas Vendelbo, Jane Bildsøe, Jakob Holst Rasmussen, Bjarke JT Andersen and Amalie Ærboe Arsinevici) and managed by Anders Høj Husum. As well as a big line up of resident tattoo artists, Sinners Ink also has a space available for guest spots.
Mark is also a co-founder of the Aarhus Art Convention, featuring a five day festival of graffiti art and three days of tattooing. In its second year running, the Aarhus Art Convention sees over 200 artists in all aspects of art gathering to celebrate and create what they do best.
We were thrilled to get the chance to interview Mark and bring you this exclusive blog. We hope you enjoy!
LIAM: What was your first encounter with tattooing? Was this something you always knew you wanted to do, or did you fall into it?
I kinda fell into tattooing, I got amazed with getting tattoos, one might even say addicted. After getting most of my body done, I starting going into the business myself.
LIAM: I have seen your tattoos both on your website and in person, and they are amazing! The smooth transitions in your black & grey and colour tattoos look lifelike. How do you like to put your own unique style on your tattoos?
Thanks a lot, it always means a lot to hear that from people. I would say a big part, of my own style happens when I start designing. One of my goals is always dynamics, it's very important that a tattoo has good contrast to me. Then it happens with the choices, of creating the perspective of depth for the viewer. I choose important, and less important stuff in my design, and work on sharpness as well as blurriness from these choices. A lot of my style comes from getting inspired as well, from other great artists turning it into my own. Some of my greatest inspirations is Carlos Torres, Sixonethree, Oscar Akermo, Niki Norberg in my black and grey, and I have been influenced by artists like Domantas, Dmitry Samohin and Carlos Rojas in my colour works. For other mediums I love Casey Baugh, Ian Robert McKown, Michael Hussar, and so on.
LIAM: You and the Sinners Ink crew founded the Aarhus Art convention in Godsbanen. What was your main influence to organise this?
I am one of the 4 co-founders of Aarhus Art Convention. My part of the show is organizing everything that's tattoo related. I host the seminar, and I make sure everybody feels well at the ongoing tattoo convention. I can already tell that we will have some great names for this year's seminar, there among Frank La Natra, Steve Butcher, Benjamin Laukis, and more. I do my part of this convention to give back to the industry. I want people to evolve, and progress worldwide. I believe a strong community is what is needed, to make our profession grow even stronger.
LIAM: What other mediums interest you?
I'm interested in all kinds of mediums, I often visit the art museum of Aarhus which shows all ranges of art. I love sculptures, paintings, architecture and the nature. I think in the eyes of an artist, you can find inspiration everywhere.
LIAM: What would you like to tattoo more of?
I think for me it's impossible to say what I want to do more of design wise. Right now I'm trying to push my work really hard, and my designs are changing all the time from different inspirations. I build up a big reference folder in Pinterest, and this inspires me to do something new and different all the time. But I would of course love to do more realism, black and grey, and mix of black and grey with minimal colour.
LIAM: What has been your favourite moment in your career, so far?
My favourite moment in my career is happening all the time. The art of tattooing keeps surprising me with such an emotional feeling inside of me. My favourite moment, must be the next great moment, along with the next. I think it's a journey of craft, and you should enjoy every moment of it.
LIAM: So what does the next couple of years hold for you?
The next couple of years is going to persist of my family, and art. I want to push my work even further putting all my focus into tattooing. I think all artists have this on and off energy with their work and for the moment I'm fully on. Wanting to be one of the best.
LIAM: How can people contact you for appointments?
People can contact me on my Facebook, or my email sinnersink@hotmail.com.
LIAM: What's the best advice you've ever been given?
The best advice is probably from my friend Cris Gherman. He told me around 3 years ago "Follow the reference". This keeps coming back to me in different variations. Back then it was more about understanding the reference, than trying to build something without the understanding. Now it comes back in the form of being well organised, putting a lot of effort into my designs. I believe the better planned your next tattoo is, the better it will be.
You can find more of Mark's work through the following links below:
Website: http://sinnersink.dk/
Facebook: https://www.facebook.com/sinnersinktattoo?fref=ts
Instagram: @markwosgerau
Interview by Liam McGibbon