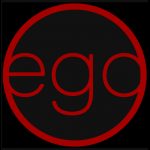 EGO Rotary Tattoo Machines
November 6, 2018

November 6, 2018

uk

https://www.killerinktattoo.co.uk/skin/frontend/killer/default/images/logo.svg

https://www.killerinktattoo.co.uk/
If you're looking for a high-quality tattoo machine that is super-lightweight and wrist-friendly, look no further than those offered by EGO Rotary.
Created and designed by tattoo artist Bez from Triple Six Studios in Sunderland, UK, each and every EGO Rotary tattoo machine is incredibly easy to use, thanks to their ergonomic designs and light weight.
The latest tattoo machine from Bez and EGO Rotary is the Polygon, a new cartridge-dedicated machine that follows in the footsteps of the EGO R12 and R12 Plus models.
The new EGO Polygon has a fully-aluminium body and is the smallest machine from Bez to-date, topping the scales at just 65 grams – or 55 grams without the vice connector.
Powering the EGO Rotary Polygon is an enclosed Faulhaber brushless motor, while the tattoo machine has no start-up delay. The Polygon is smooth-running and has a perfectly straight, true linear drive motion – meaning no sideway vibration.
Artists can choose the give of the EGO Polygon by selecting one of seven main and nine disposable drive bars, each offering a different level of give (indicated by various colours).
There are main and disposable drive bars that offer soft, medium, and hard give, while an aluminium main drive bar offers a solid hit with no give.
Aside from the Polygon, the EGO Vertex 2 and V2 Plus rotary tattoo machines utilise the company's 'Power Triangle' system. The EGO Rotary power triangles replicate the front and back spring system from a coil tattoo machine.
Thanks to the power triangles, tattoo artists can configure the EGO V2 Plus and Vertex 2 machines exactly how they want it, in terms of give and throw.
The EGO Vertex 2 also includes a direct drive option, giving tattoo artists the ability to harness the full power of the Faulhaber motor. Using the direct drive system over the power triangles means eliminating the machines give, in turn giving it a more aggressive hit behind the needle.
Not content with producing some of the best rotary tattoo machines around, EGO Rotary has also developed various high-quality tattoo grips, including the latest Aluminium Geo Grips and an assortment of Silicone and Disposable grips.
The new EGO Aluminium Geo Grips are cartridge grips with adjustable needle depth by simply turning the grip. The Geos click mechanism will lock the cartridge in the desired depth to prevent any involuntary turning while in use.
EGO Rotary's latest Geo Grips have been crafted from aircraft aluminium and stainless steel, making them fully autoclavable.
Killer Ink Tattoo offers two versions of the EGO Aluminium Geo Grip in our online shop: Slimline (25mm at its widest point) and Large (35mm at its widest point), with various colours available. The EGO Geo Grips are compatible with all major cartridge brands.
If you prefer to use disposable grips, make sure to check out our range of EGO Disposable Cartridge Grips. We stock boxes of EGO Memory Foam Grip Covers, as well as EGO HAWKFLOW Disposable Cheyenne HAWK Grips and HAWKFLOW/BIOHAWK Disposable Cartridge Tubes.
Our online store also carries Silicone EGO Biogrips, which are autoclavable and ergonomically-designed to give you the utmost comfort while tattooing.