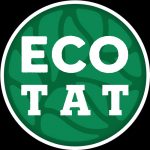 ECOTAT to Debut at London Tattoo Convention
September 20, 2019

September 20, 2019

uk

https://www.killerinktattoo.co.uk/skin/frontend/killer/default/images/logo.svg

https://www.killerinktattoo.co.uk/
Killer Ink Tattoo will be debuting ECOTAT's new range of eco-friendly products at the 2019 London Tattoo Convention!
The London Tattoo Convention is perhaps the biggest and best convention around, so what better time for the debut of ECOTAT's plant-based tattoo products?
For those who don't know, ECOTAT are the providers of plant-based alternatives to conventional single-used plastic products that are used during tattooing.
ECOTAT products consist of a range of compostable and biodegradable bioplastics that are made with materials that are naturally-derived, plant-based and sustainable.
The primary material used in ECOTAT's products is Cornstarch PLA (Polylactic Acid). Compared to conventional plastics, the production of PLA uses 65% less energy and generates 68% fewer greenhouse gases.
When ECOTAT products are incinerated, significantly fewer greenhouse gases are emitted and they don't emit toxic fumes like their oil-based counterparts.
Make sure to keep up to date with ECOTAT's developments by following them on Facebook, Instagram and Twitter! And if you're at the 2019 London Tattoo Convention, make sure to come and say hi!