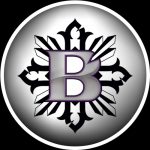 Bishop Coil Collection
July 25, 2019

July 25, 2019

uk

https://www.killerinktattoo.co.uk/skin/frontend/killer/default/images/logo.svg

https://www.killerinktattoo.co.uk/
The Bishop Coil Collection is a collaboration between Bishop and a number of tattoo artists.
Killer Ink Tattoo currently stocks two Bishop coil machines that have been created in collaboration with lettering specialists Big Sleeps and Norm.
In our latest video, we take a look at both Bishop coil tattoo machines and explain the similarities and differences between them.
Make sure to watch the video and let us know which one is your favourite in the YouTube comments section!