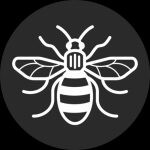 Manchester Tattoo Appeal
May 25, 2017

May 25, 2017

uk

https://www.killerinktattoo.co.uk/skin/frontend/killer/default/images/logo.svg

https://www.killerinktattoo.co.uk/
In response to the recent terror attack at the Manchester Arena, a group of Manchester-based tattoo artists led by Sam Barber are banding together to raise money for the victims and families affected.
The idea was the brainchild of Killer Ink sponsored artist Sam Barber, who announced that tattoo artists in Manchester will be coming together and offering Manchester worker bee tattoos for £50 this weekend to raise money for those affected by the attack.
Under the name of the Manchester Tattoo Appeal, Sam and fellow artists will be tattooing the worker bee symbol, and other flash pieces, on Sunday 28th and Monday 29th of May.
They are hoping to raise £10,000 for the families and victims of the terror attack that took place on Monday 22nd at the Manchester Arena as concertgoers were just leaving an Ariana Grande show.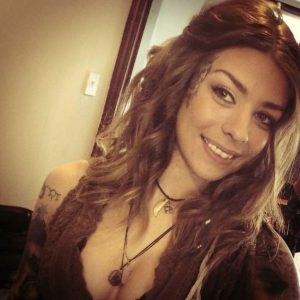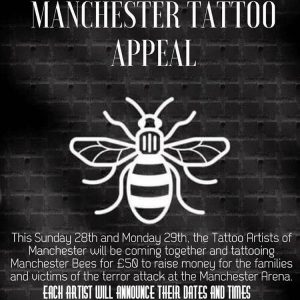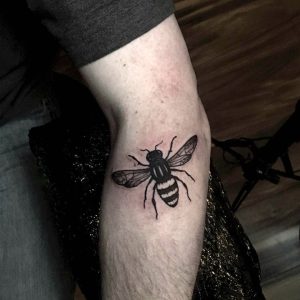 Sam will be joined by fellow Killer Ink sponsored artists Jak Connolly and Ash Higham, as well as other Manchester-based tattooists, to try and raise the money for the cause.
The worker bee has been a symbol of the City of Manchester for many years; originally adopted as a motif for the city during the Industrial Revolution, the worker bee symbolises Mancunians' hard working past and steadfast spirit. It even features on the coat of arms of Manchester City Council!
This makes the worker bee a perfect choice of tattoo to try and fundraise for terror attack victims as Manchester bands together to show that they won't be intimidated.
You can donate to the Manchester Tattoo Appeal's JustGiving page here.