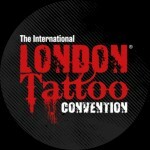 Killer Ink coming to London Tattoo Convention
September 15, 2016

September 15, 2016

uk

https://www.killerinktattoo.co.uk/skin/frontend/killer/default/images/logo.svg

https://www.killerinktattoo.co.uk/
Are you heading to the International London Tattoo Convention between 23rd and 25th September? We'll be there too, so come say hi to us!
We will be at the convention all weekend with some cool products and supplies to show off, so make sure to check out our stand if you need anything at all.
Come over, have a chat and get your hands on some of our latest products!
The 2016 London Tattoo Convention is set to be a great one this year, with over 400 of the world's finest tattoo artists on board to showcase their talents at the event.
Among the tattooist stars will be Tim Hendrix of NY Ink fame and legendary Japanese artist Shige, as well as Killer Ink-sponsored artists from all over the world.
The Fuel Girls will be returning to star as the resident performers on the 'Fuel Stage', bringing their electrifying fire-breathing acrobatics to wow the public.
If that's not hot enough, stunning international models like Jessica Wilde, Karla Lambert, Elegy Ellem, Lauren Brock, Bibiana Atada, and Eric Liyah Kane will be signing merchandise and posing for photos at their own stands.
Performing on the Main Stage will be headliners Orange Goblin, Raging Speed Horn, The Broken Chords, and Willie and the Bandits.
A massive selection of food and drink will also be available, including real ales, ciders, craft beers and cocktails, while you can stuff your face with everything from Mexican to Malaysian foods, German sausages, gourmet burgers and vegetarian options.
We'll see you all there!