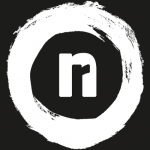 The Kaos Theory Project
June 27, 2017

June 27, 2017

uk

https://www.killerinktattoo.co.uk/skin/frontend/killer/default/images/logo.svg

https://www.killerinktattoo.co.uk/
Presenting "The Kaos Theory Project" from our sponsored artist Ryan 'The Scientist' Smith and No Regrets Studio.
The first edition of the Kaos Theory Project is an ambitious event that will feature six world class tattoo artists coming together for a week of collaborations.
The artists taking part include Killer Ink sponsored Ryan Smith, along with Benjamin Laukis, Jay Freestyle, Jenna Kerr, Julian Siebert, and Jorge Becerra.
From the 11th to 15th of July 2017, each artist will pair up with another to discuss, design and execute their tattoo collaboration project on the same day. The following day, each tattooist will swap their partner until every artist has work with each other, resulting in 15 pieces of art work in total.

This is an exclusive art project that brings together tattoo artists with distinctive styles who would normally not pair up or work together, opening up the possibility of some truly unique, one-off, bespoke pieces of art work.
The first edition of the Kaos Theory Project merges the work of some of the world's top tattoo artists, so it's definitely not to be missed!
Held at No Regrets Studio in 6 Minerva Street, London, E2 9EH, the Kaos Theory Project will be live-streamed on the studio's Facebook page.
You can also book now to become a human canvas by sending an email to the following address: london@nrstudios.co.uk.