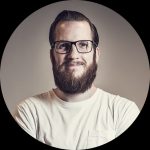 Sponsored Artist of the Month – Gunnar V
September 1, 2017

September 1, 2017

uk

https://www.killerinktattoo.co.uk/skin/frontend/killer/default/images/logo.svg

https://www.killerinktattoo.co.uk/
From Iceland to Norway… no, Killer Ink Tattoo isn't going on a Nordic road trip, we're talking about the career of our sponsored artist Gunnar Valdimarsson, aka Gunnar V.
Gunnar V started his full time tattooing career at the Icelandic Tattoo corp., his local tattoo studio in Reykjavik, back in April 2011 after quitting his job as an Audio Engineer/Graphic Designer.
Although mostly self-taught, Gunnar has taken advice and inspiration from tattoo artists like Dmitriy Samohin and Jon Pall, learning their techniques and adapting his own style from theirs.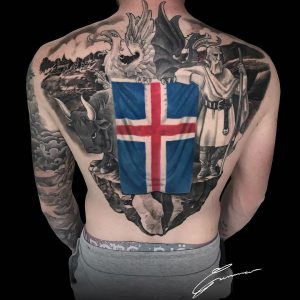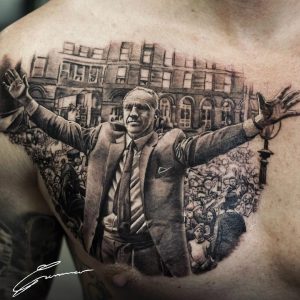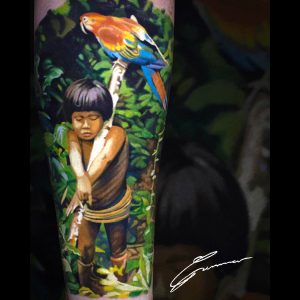 Fast forward to November 2014 and Gunnar V opened up his own private studio in Oslo, Norway called Element Tattoo, along with fellow artist Christine Marie.
Since then, Gunnar has consistently produced some of the best colour and black and grey realism pieces that we've ever seen – all with the help of Killer Ink Tattoo supplies.
His popularity has seen famous clients like Iceland national football team captain Aron Gunnarsson come to him for some new ink. In fact, at least three other members of the Icelandic men's football team have now been inked by Gunnar V!
You can check out Gunnar V's awesome tattoos on his Facebook and Instagram pages.