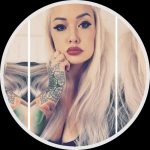 Sponsored Artist of the Month – Clara Sinclair
December 1, 2017

December 1, 2017

uk

https://www.killerinktattoo.co.uk/skin/frontend/killer/default/images/logo.svg

https://www.killerinktattoo.co.uk/
Ornamental tattoos are always a sight to behold when you come across them on Instagram, so it comes as no surprise that Clara Sinclair's work is so an alluring to viewers and art collectors.
Based in London, UK, Clara Sinclair is best known for her stunning ornamental tattoos that feature hearts, jewels and filigrees. Basically, anything fancy that you could have inked on your body!
Clara trained as an oil painter and prosthetic designer before discovering her love for tattooing. She started as a resident artist at 13 Diamonds studio in London back in 2012, along with working at Never Say Die Tattoo in Croydon around the same time.
More recently, Clara Sinclair could be found at Jolie Rouge tattoo studio in her home town of London and had been there since early 2015, working alongside other Killer Ink sponsored artists like Keely Rutherford, Matt Difa, Antonio Gabriele, and Lord Montana-Blue.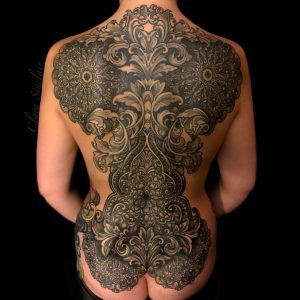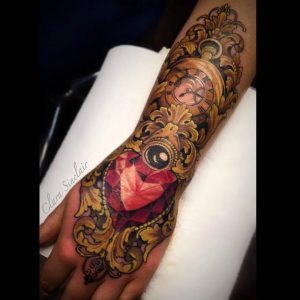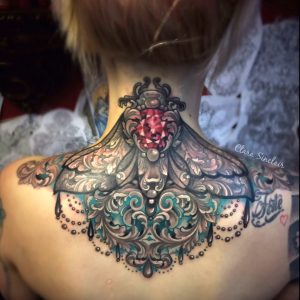 Clara has since changed studios and will now be working at Mo Coppoletta's tattoo shop, The Family Business.
After initially wanting to focus on bolder pieces, a trip to Prague resulted in Clara's love of filigree and ornamental styles, which she now focuses on in her tattoos.
For any lovers of Star Wars out there, Clara has produced numerous tattoos based on the franchise with her signature style. Make sure to check out her filigree-Stormtrooper mash-ups!
To take a look at what Clara Sinclair is creating with Killer Ink Tattoo supplies, head on over to her Facebook, Instagram and Twitter pages!