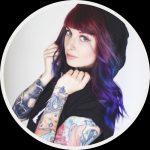 Sponsored Artist of the Month – Angelique Grimm
October 2, 2017

October 2, 2017

uk

https://www.killerinktattoo.co.uk/skin/frontend/killer/default/images/logo.svg

https://www.killerinktattoo.co.uk/
Everyone loves going on to the internet and seeing pictures of cats, dogs and other cute animals, so it comes as no surprise that our sponsored artist Angelique Grimm has built a big following with her photorealistic animal tattoos.
Based in Lille, France, Angelique Grimm is a hugely talented tattoo artist that continues to take her black and grey realism work up another level time and time again, especially when it comes to her animal portraits.
Angelique started her tattoo career as an apprentice when she was 27-years-old, tattooing her neighbour with a Grim Reaper – a bit different to her current style!
Nowadays she works out of a private studio in Lille, choosing this as she did not like the experience of working in a shop open to the public.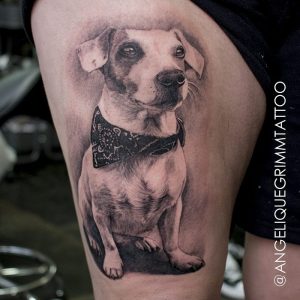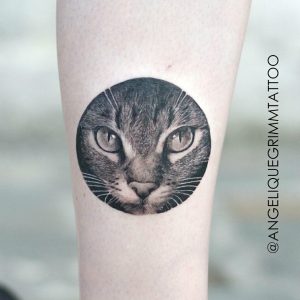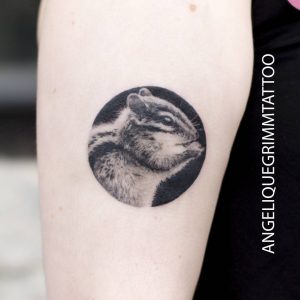 Angelique is also part of the Overkame tattoo collective, along with fellow Killer Ink sponsored artists Thomas Carli-Jarlier, Michael Taguet, Eliot Kohek, and Mathieu Varga.
As with her fellow Overkame artists, Angelique has won many awards, most recently winning '2nd Best Black and Grey' at Corsair Tattoo Ink and '3rd Best of Day' at Cantal Ink in July.
To produce her photorealistic pieces, Angelique uses supplies from Killer Ink Tattoo, including Hustle Butter Deluxe, FK Irons and World Famous Ink.
Make sure to check out Angelique Grimm's stunning work on her Facebook and Instagram pages.