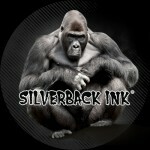 Silverback Ink®
May 17, 2017

May 17, 2017

uk

https://www.killerinktattoo.co.uk/skin/frontend/killer/default/images/logo.svg

https://www.killerinktattoo.co.uk/
When it comes down to which tattoo ink is right for you, it's all about preference. However, there is one brand of ink that has continued to get rave reviews from tattoo artists for over 10 years: Silverback Ink®.
Silverback Ink® has been a mainstay in the arsenal of black and grey artists for over a decade, but why is the tattoo ink so popular?
First of all, it's consistency. The same guy who made and introduced 'The Original' Grey Wash Series back in 2005 is still making every single batch today! Owner Randy Scott Howell ensures that the quality and consistency of every Silverback Ink® is flawless, and he should know because he uses it too!
As well as being the creator of Silverback Ink®, Randy is a professional tattoo artist with over 21 years in the business, so you know that he knows his stuff. To put it simply, Silverback Ink® is made by a tattooer for tattooers!
What helps make the products so consistent is the use of high-quality ingredients, all of which are vegan-friendly. With more and more tattoo artists turning to animal-friendly products, the fact that Silverback Ink® is 100% vegan is such a draw when it comes to choosing a tattoo ink you can trust and want to use on your clients' skin.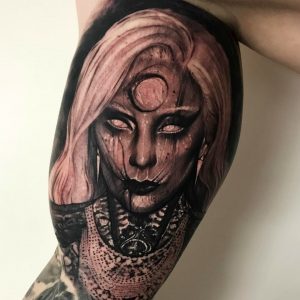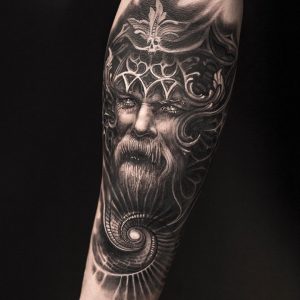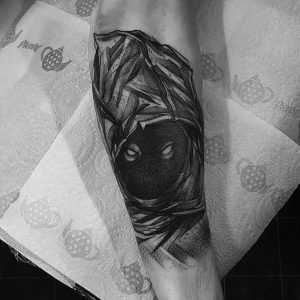 Don't just take our word for it though, many of the top tattoo artists in the world use Silverback Ink® for their black and grey work. Artists like Anrijs Straume, Mumia, Phil Wilkinson, and Sonny Mitchell use different washes and sets from Silverback Ink® to achieve their killer tattoos!
When it comes to the different inks that are produced by Silverback Ink®, which one is right for you?
Again, it all comes down to preference. You will find that different tattoo inks from Silverback Ink® are easier to use, depending on what your style is and how you tattoo. The best way to find the perfect Silverback Ink® for you is to try them out!
Killer Ink Tattoo stocks the whole range of EU-compliant Silverback Ink®, so there is more than enough choice for artists. We stock the XXX Series, DARK Grey Wash Series, InstaBlack, Insta10Shade Grey Wash Series, Stupid Black, White and Clear Solution.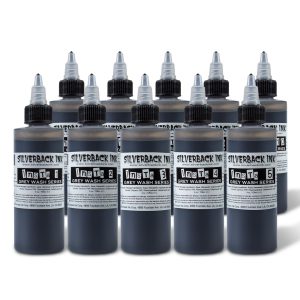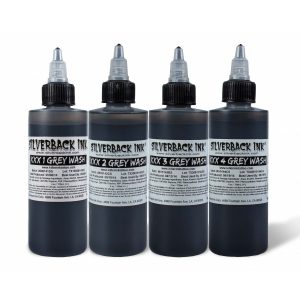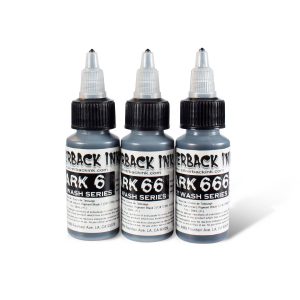 As well as offering individual 30ml (1oz) or 120ml (4oz) bottles of Silverback Ink®, we also stock complete sets of Insta10Shade, XXX and DARK tattoo inks.
Each and every Silverback Ink® goes into the skin smooth, fast and even, and mixes well with most colours. Since the grey wash series come pre-mixed, artists have found that their work is more consistent, as it cuts out the guess work of whether your grey washes are too dark or too light.
If you're still unsure as to what ink you should try first, we can help you out.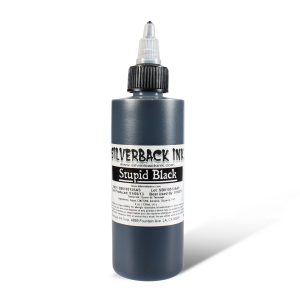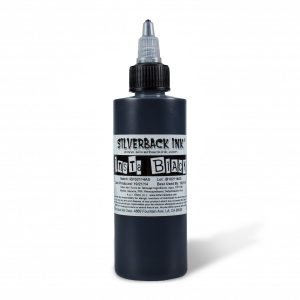 Stupid Black – Extremely dense due to the increased surface tension, but not thick. This ink is perfect for all applications, especially those fleshy areas where working too fast will not heal solid. Stupid Black is also great for hand tapping/poking, whip shading, solid fill, or breaking down to a wash.
XXX Black – Very fast. Perfect for fine lines or those who prefer a fast hand motion while working. XXX Black is also great for a grey wash! This is the black ink that Silverback Ink® uses for its XXX Grey Wash Series and DARK Grey Wash Series.
InstaBlack – Normal/medium speed. InstaBlack works fantastic for lining, shading, solid fill or breaking down to a wash. We stock a 10 shade grey wash series (Insta10Shade – the most expanded range offered by Silverback Ink®) that is made from InstaBlack.
Depending on the tools that you use and/or where you're working on the body, you may prefer one of the black inks to another, or possibly all three!
Basically, whichever black goes into the skin the easiest for you should heal the blackest!