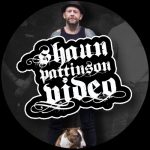 Shaun Pattinson & Borderline Tattoo Collective
December 22, 2016

December 22, 2016

uk

https://www.killerinktattoo.co.uk/skin/frontend/killer/default/images/logo.svg

https://www.killerinktattoo.co.uk/
We thought it was about time for a long overdue catch up with the lads from Borderline Tattoo Collective…
Killer Ink and the Borderline guys haven't had a chance to properly hangout since this year's New York Empire State Tattoo Expo, and we're ashamed to say we'd never made it up north to pay our good friends a visit!
We wanted to remedy this, so we headed up to Berwick-upon-Tweed.
While we were up at Borderline Tattoo Collective, we got to film and interview owner Shaun Pattinson, a tattoo artist with over 30 years of experience under his belt.
Check out the video below to see what Shaun was working on when we headed up north!
Shaun Pattinson opened Borderline Tattoo Collective in a small shop in Berwick-upon-Tweed in 1992. From there, he has expanded into bigger premises, built up a strong client base and a reputation for crisp, clean tattoo work.
He was later joined by his son Chavez Pattinson, along with UK tattoo artist Ste Cairns. The trio all work together daily in the studio, as well as travelling together to some major conventions throughout the year.
You can catch Borderline Tattoo Collective on their website, Facebook and Instagram.