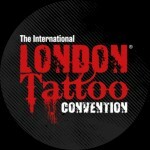 What we got up to at London Tattoo Convention 2016...
October 20, 2016

October 20, 2016

uk

https://www.killerinktattoo.co.uk/skin/frontend/killer/default/images/logo.svg

https://www.killerinktattoo.co.uk/
Check out this video that we shot over three days at this year's awesome London Tattoo Convention!
Our latest video features many of our friends and sponsored artists, so make sure to give it a watch!
We'll be back to see you all in London next year!
The 2016 International London Tattoo Convention was a great event that featured over 400 of the world's finest tattoo artists showcasing their incredible talents.
Joining tattooing stars like Tim Hendrix of NY Ink and legendary Japanese artist Shige were a host of Killer Ink-sponsored artists from around the world.
Keep an eye on Killer Ink's social media accounts to see what other conventions we're at this year!