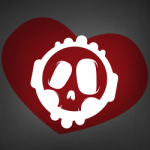 I Love You Pumpkin... Valentine's Day Competition
February 6, 2017

February 6, 2017

uk

https://www.killerinktattoo.co.uk/skin/frontend/killer/default/images/logo.svg

https://www.killerinktattoo.co.uk/
All right, everybody be cool, this is a competition!
To all of those Pumpkins and Honey Bunnies out there, do you want to be in with the chance of winning dinner for two, courtesy of Killer Ink Tattoo?
We're running a Pulp Fiction-themed Valentine's Day competition over on Facebook page for the chance to win a romantic dinner for two up to €150.
Looks like the oysters are on us! They're an aphrodisiac, right...?
To enter and be in with the chance of winning, just head over to our Facebook page and simply like and share our competition post. Don't forget to tag the Pumpkin/Honey Bunny that you'll be taking!
If you win, maybe you can treat your significant other to a classy meal at a restaurant? We'd recommend steering clear of your local diner though...