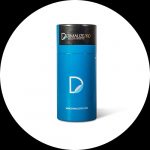 Dermalize PRO
July 18, 2017

July 18, 2017

uk

https://www.killerinktattoo.co.uk/skin/frontend/killer/default/images/logo.svg

https://www.killerinktattoo.co.uk/
Making sure a tattoo is looked after correctly once inked into the skin is a critical part of the tattooing process, and that's where Dermalize PRO comes in.
Dermalize is a tattoo aftercare solution for the initial healing stage of a tattoo. The film acts as a second skin to protect tattoo wounds from germs and bacteria, while also allowing the skin to breathe, thanks to its permeability.
By locking in the body's natural fluids and enzymes, Dermalize PRO assists the skin to heal naturally from the inside out, guaranteeing beautifully-healed tattoos.
The thin self-adhesive film is light to wear, flexible and stretchable, allowing it to be placed anywhere on the body and stay there for up to several days.
Dermalize PRO will prevent scabbing, any risk of infection, possibility of rubbing clothes and any other external factors that will damage the tattoo. It really is a key part of the tattoo healing process.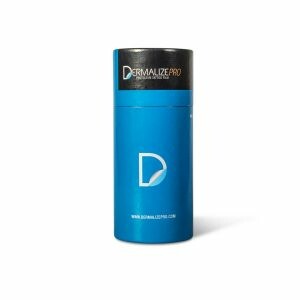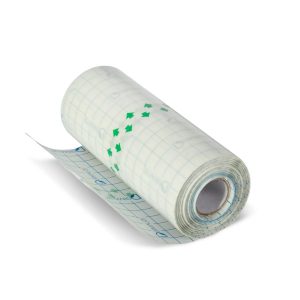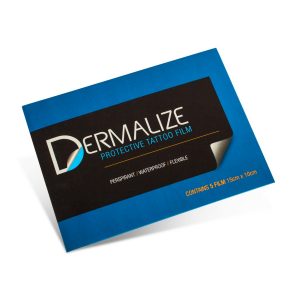 This killer product is available in a roll (Dermalize PRO) or a pack of five pre-cut sheets. If you opt for the roll, you just need to cut an amount that will cover your clients tattoo – it's as simple as that!
Some of the world's most renowned artists like Randy Engelhard, Alex de Pase and Jeff Gogue, as well as Killer Ink sponsored artists Anrijs Straume, Ralf Nonnweiler, Sam Barber and many more, have tested and used Dermalize for a considerable time now.
Each artist has encountered incredible results in their healed tattoo work thanks to the film, with the likes of Anrijs heaping praise upon the aftercare product. We recommend rubbing on some Hustle Butter Deluxe prior to applying Dermalize PRO for best results!
Try using Dermalize on your next tattoo and see how it compares to standard cling film and other dressings – we're sure you'll be impressed!