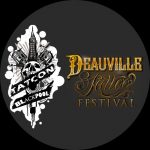 Deauville Tattoo Festival & Tatcon Blackpool
August 22, 2017

August 22, 2017

uk

https://www.killerinktattoo.co.uk/skin/frontend/killer/default/images/logo.svg

https://www.killerinktattoo.co.uk/
Last weekend was a busy one for Killer Ink Tattoo sponsored artists, with over 10 tattooists picking up awards at the Deauville Tattoo Festival in France and Tatcon Blackpool here in the UK.
We have so many killer sponsored artists that it comes as no surprise to us when one or more picks up an award at some of the biggest tattoo conventions in Europe.
Two of our artists managed to take home 'Best of Show' at the conventions in Deauville and Blackpool, so our biggest congratulations go out to them!
So, let's break it down…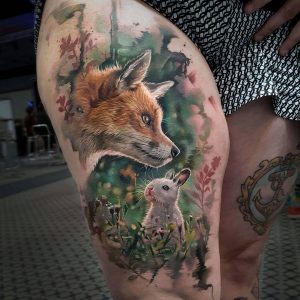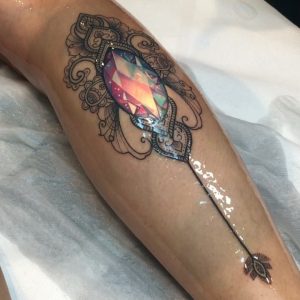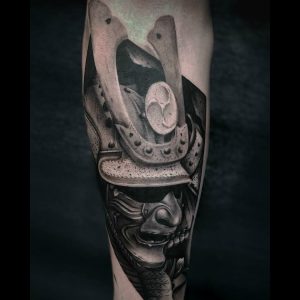 Deauville Tattoo Festival
Taking place between August 19th and 20th this year was the first edition of the Deauville Tattoo Festival, held at the Centre International de Deauville in France.
The first ever Deauville show proved to be a big success for Killer Ink sponsored artists, with six tattooists picking up awards.
The top prize for 'Best of Show' went to Latvian artist Sandra Daukshta for an incredible fox and rabbit piece, while her boyfriend Mihails Neverovs claimed '2nd Best Realistic' for his two-day tattoo.
The dream team of Ryan 'The Scientist' Smith and Jenna Kerr took 'Best Collaboration' for their stunning work, with Christos Galiropoulos winning 'Best Black & Grey'.
Rounding off the results were French artists Calvin Moktar, Thomas Carli-Jarlier and Billy Scumest Vicarivs (BSV, from La Machine Infernale studio), who went home with 'Best of Saturday', 'Best Realism' and '3rd Best Ornamental', respectively.
Not bad for a weekend away in France…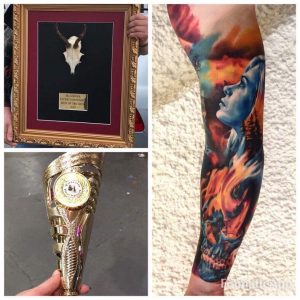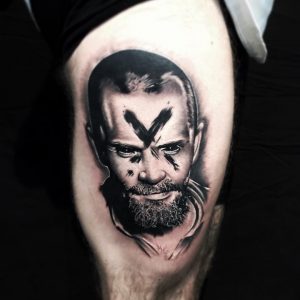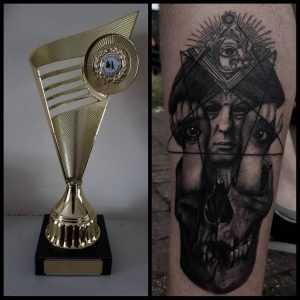 Tatcon Blackpool
A little closer to home was Tatcon Blackpool 2017, held from August 18th to the 20th in Norbreck Castle Hotel.
At this year's Blackpool tattoo convention, we watched our sponsored artist Damian Gorski walk away with 'Best of Show' and 'Best Large Colour' for a dope abstract colour realism piece that he did using Killer Ink Tattoo supplies.
Grindhouse Tattoo Productions went home happy after their artists Kyle 'Egg' Williams and Alex Wright claimed three awards between them. Kyle won '2nd Best Portrait' and 'Best of Show Public', while Alex triumphed in a tattoo duel against fellow artist Gavin Clarke.
That wasn't all, however, as Mark Bester then cleaned house, picking up four awards including 'Best Female Composition', '2nd Best of Show' and '3rd Best Large Colour'.
All in all, another great couple of conventions for Killer Ink Tattoo sponsored artists!