Chaudes-Aigues Festival Du Tatouage 2014
July 24, 2014

July 24, 2014

uk

https://www.killerinktattoo.co.uk/skin/frontend/killer/default/images/logo.svg

https://www.killerinktattoo.co.uk/
Well we're definitely amongst the height of convention season at the moment, and my what great events they have been. The latest convention we are writing about is the prestigious Chaudes-Aigues Festival Du Tatouage 2014, which was only the 2nd in its history, however this is definitely one that ran like clockwork and one you would have thought has been happening for many years. We were honoured and privileged to be able to attend this convention as one of the main suppliers and we can't thank Stéphane and Cecile Chaudesaigues enough for their hospitality and continued support. The line-up of artists was mouth-watering, with the likes of Nikko Hurtado, Jeff Gogue, Alex de Pase, Ralf Nonnweiler… we could list the entire line up if we wanted and I'm sure you would have the same jaw-dropping expressions on your faces as you read each artist's name thinking of their work!
The convention is such a special convention that takes place in the hilly village of Chaudes-Aigues, a very authentic and peaceful town, famous for its volcanic warm waters. There is a natural spring pouring continuously with hot water that we all couldn't resist touching and nearly scalding ourselves each time! Unlike traditional 3 day conventions, the 1st day was all about having fun. A get together for all the artists who had travelled from all corners of the globe, the Chaudesaigues family had arranged many different outdoor activities for everyone, such as paint balling and bungee jumping! Saturday and Sunday saw some incredible pieces of skin art take place, and a great friend of Killer Ink, Ralf Nonnweiler took home "Best of Show" with this masterpiece of Keith Richards.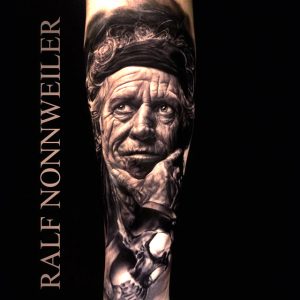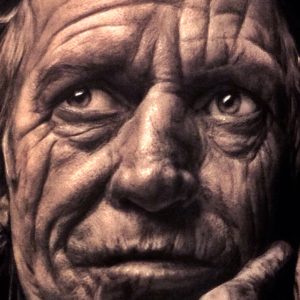 Congratulations Ralf and thanks always for your support. Ralf was using Killer Ink supplies: Stigma® machines, Panthera Black Ink (including his own signature shades you may want to check out, Blending and Finish!) and Hustle Butter Deluxe.
Another great friend of Killer Ink, was Duane Illumin-eye Robinson. Duane is a great artist and very faithful member of the Killer Ink team… he really showed some love for Killer Ink with this one… not quite as technical as Ralf's but impacts on us in a different way :) .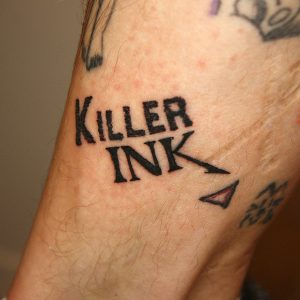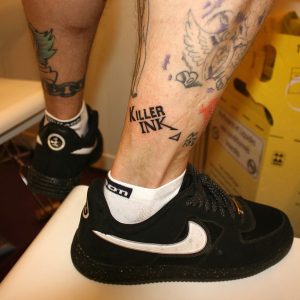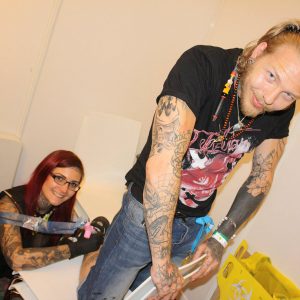 And if you didn't already see it, please checkout the full convention album on our facebook:
https://www.facebook.com/media/set/?set=a.10152525246592579.1073741837.93519587578&type=1